The case: Patient came in for laparoscopic colectomy. She had a history of severe COPD, newly diagnosed adenocarcinoma of colon, anemia (Hb 9), newly diagnosed ANCA vasculitis, h/o mitral stenosis s/p robotic mitral valve replacement, pulmonary HTN, severe TR, systemic HTN, normal EF. Patient had recent exacerbations of CHF with BNP in 1200s. Recent (within the last 3 months) history of coding on induction requiring chest compressions during robotic MVR (50mg propofol). On a steroid taper.
BPs 180-200s/90-110s; PAPs 40-60s/20-40s. 50kg.
Plan: aline, swan, R2, slow induction
Induction: fentanyl 50mcg, propofol 20mg, lidocaine 100mg, etomidate 10mg, roc 50mg. Gtt: epinephrine @ 0.02mcg/kg/min, norepinephrine @ 0.04mcg/kg/min. Milrinone arrived to OR after induction. Able to titrate off epinephrine to Milrinone 0.3mcg/kg/min even with insufflation of abdomen. Did not need to decrease insufflation pressures as hemodynamics were relatively stable.
Extubated safely at the end of the case. Received 100mcg fentanyl, 20mg ketamine, Exparel TAP block, pre-op PO Tylenol 1000mg for pain control. She's doing well and pleased with her anesthetic management.
---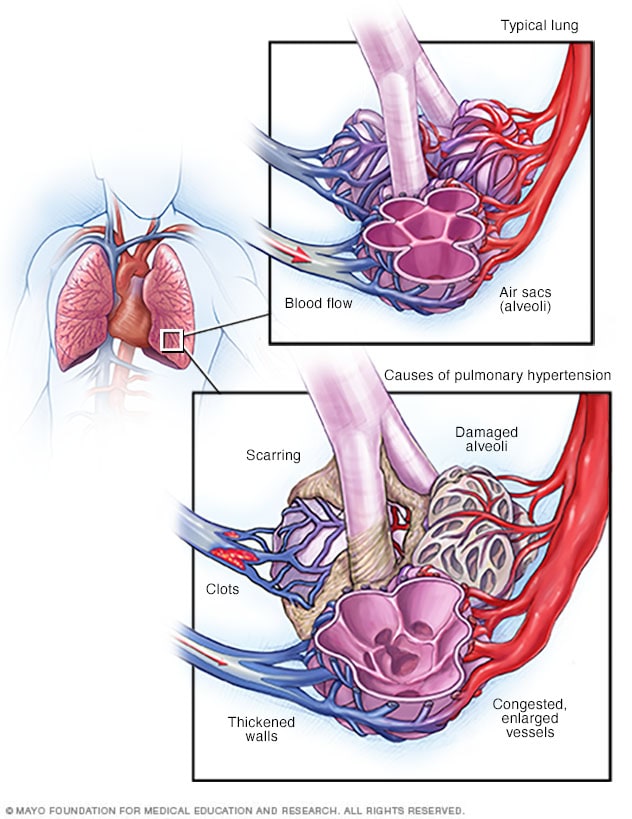 What is Pulmonary Hypertension?
Medscape: Perioperative Pulmonary Hypertension
Cardiovascular and Ventilatory Consequences of Laparoscopic Surgery. Circulation; Vol 135, no. 7. Feb 2017.
The Physiologic Effects of Pneumoperitoneum in the Morbidly Obese. Ann Surg. 2005 Feb; 241(2): 219–226.
Impairment of Cardiac Performance by Laparoscopy in Patients Receiving Positive End-Expiratory Pressure. Arch Surg. 1999;134(1):76-80.
The effect of pulmonary hypertension on inpatient outcomes of laparoscopic procedures. Updates Surg. 2018 Dec; 70(4):521-528.
Perioperative management of patients with pulmonary hypertension undergoing non-cardiothoracic, non-obstetric surgery: a systematic review and expert consensus statement. BJA; Volume 126, Issue 4, April 2021, Pages 774-790. PDF
---
Laparoscopic Cholecystectomy with Pulmonary Hypertension: Anaesthetic Challenges – A Case Report. Indian Journal of Anaesthesia 52(2):p 217-220, Mar–Apr 2008.
Anesthesia for a Patient with Severe Pulmonary Hypertension Undergoing Laparoscopic Cholecystectomy: A Case Report. Zhou et al., J Pulm Respir Med 2017, 7:2